WHAT IS PICARIDIN? AND HOW DOES IT WORK?
Picaridin (also know as Icaridin or Saltidin) is a compound that is based on Piperidine – an alkaloid in natural Peppers that gives it the peppery odour and hot flavour. When applied, Picaridin forms a vapour barrier on the surface of the skin and works through interaction with the olfactory receptors (smell) and gustatory receptors (taste) of mosquitoes – thereby deterring them from landing on the skin.
Good to know facts:
The World Health Organization (WHO) recommended Picaridin as the repellent of choice for malaria prevention in 2000 and subsequently it was registered for use by the United States Environmental Protection Agency in 2001. Picaridin is now registered as an insect repelling active ingredient in over 50 countries worldwide.
Laboratory trials of Picaridin vs DEET on Humans against different blood-feeding Diptera and common disease vectors.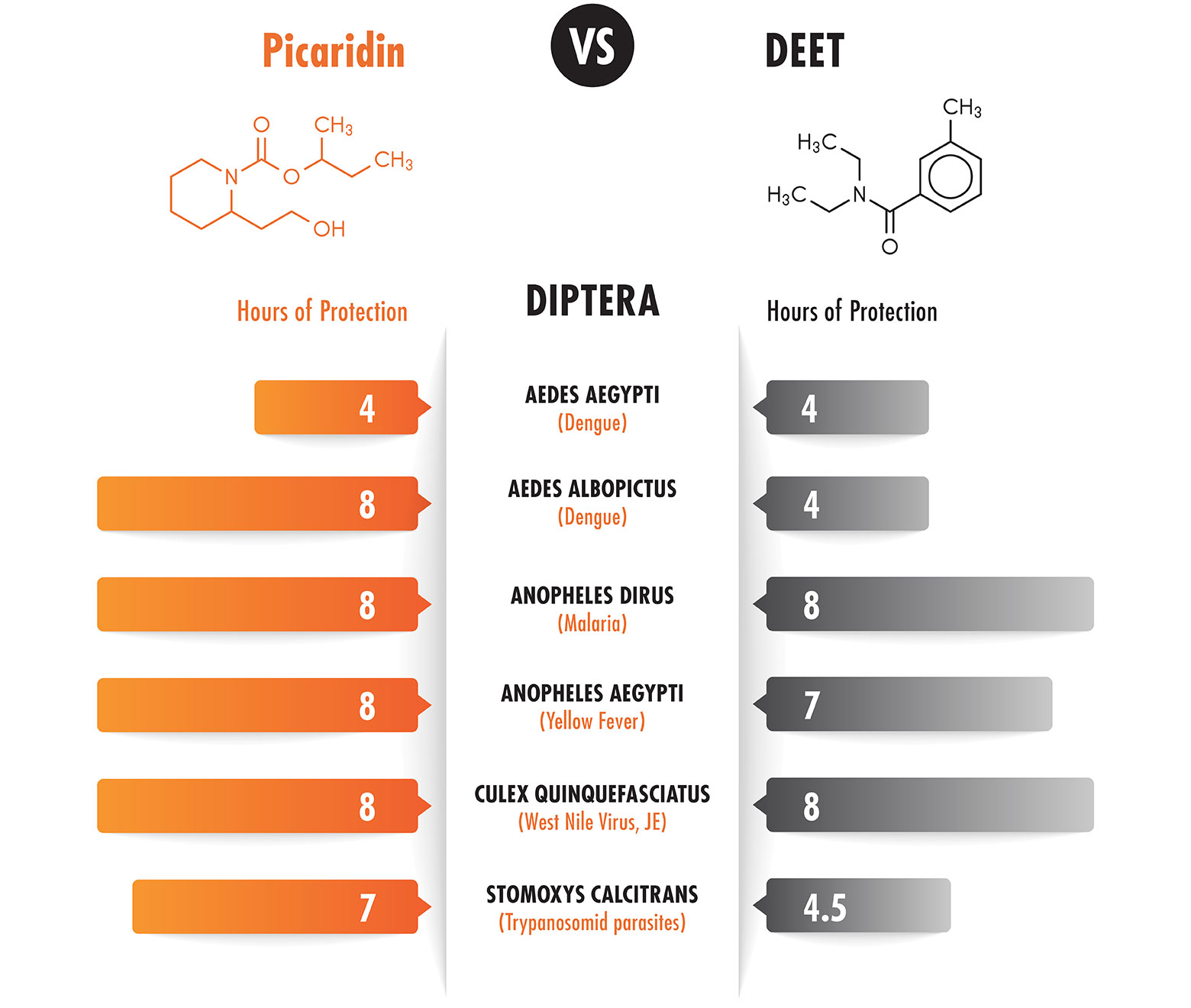 Efficacy tests of Picaridin vs DEET on Humans against different blood-feeding Arthropods.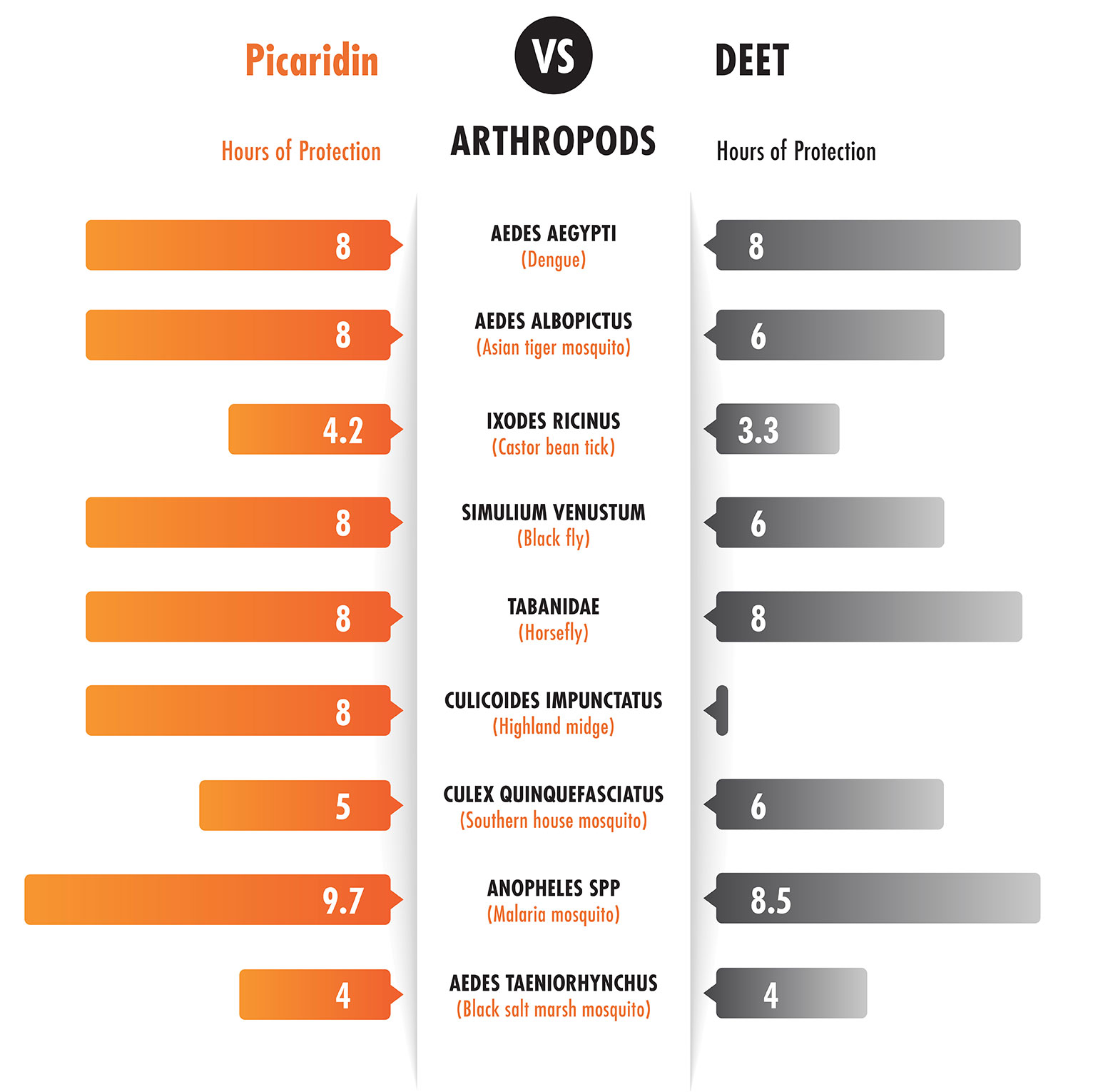 DURATION AND FEATURES TEST

The following are comparisons of the features and durations of the 3 mainstream insect repellents in the market: Citronella, DEET and Moskito Guard's Picaridin.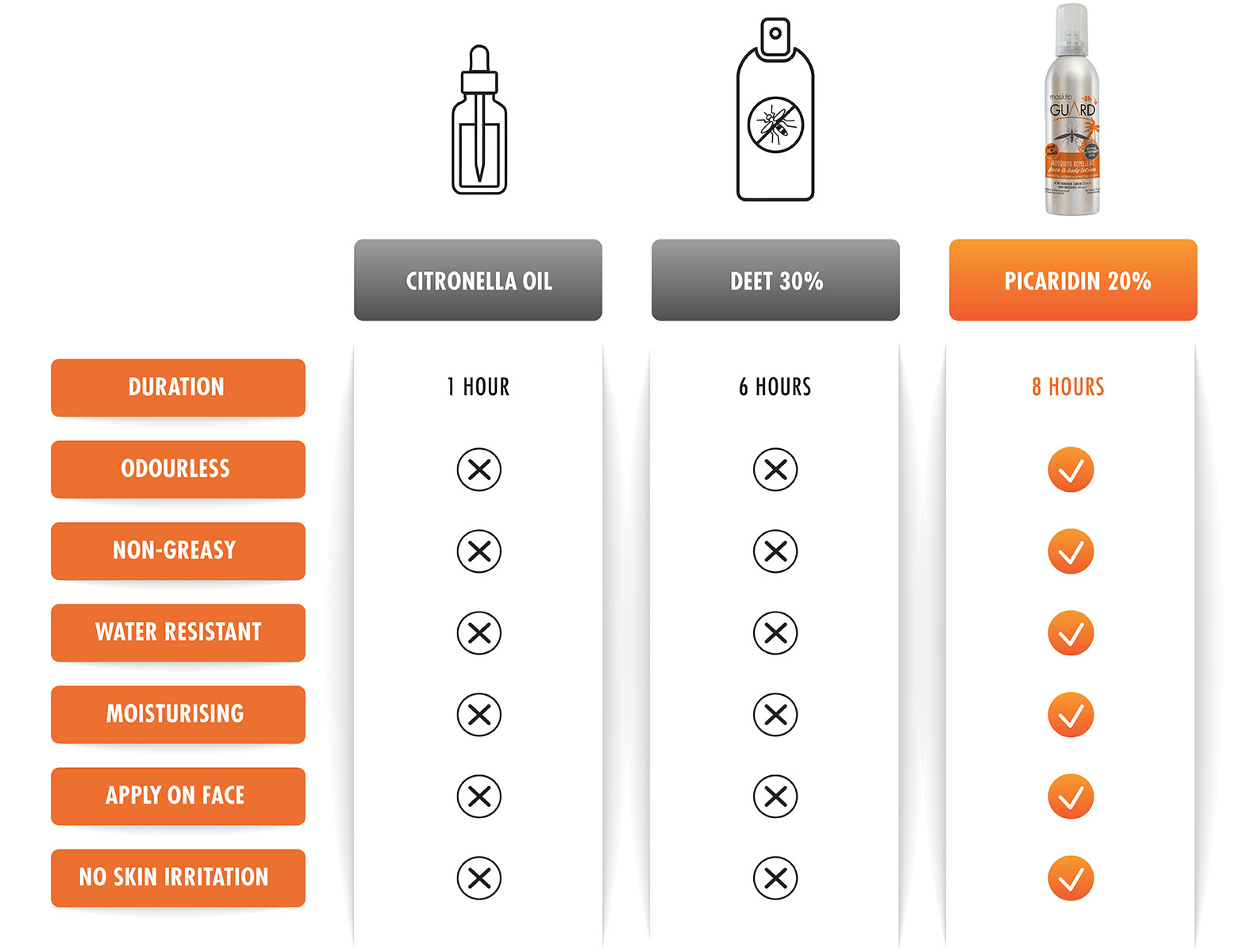 Picaridin-based Moskito Guard insect repellent is more effective, water-resistant, non sticky or greasy, and gentle on skin when compared against DEET or Citronella Oil.
Picaridin is significantly longer lasting compared to Citronella Oil.